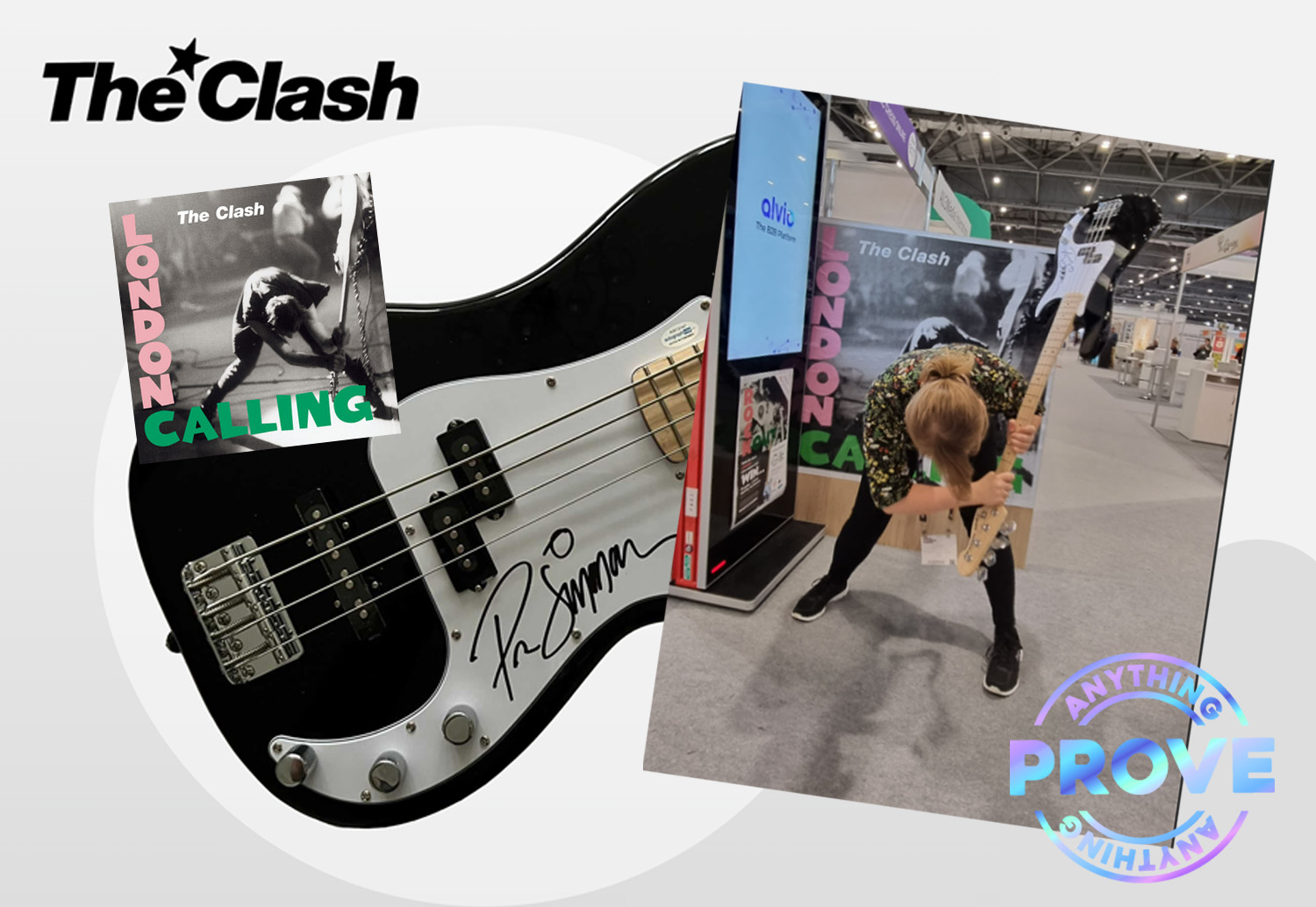 We had an amazing week at the Brand Licensing Europe Show at Excel alongside our ecommerce partner Alvio. It was our first trade show and it was really exciting to meet some big brands and we got loads of fantastic feedback about the platform as well a greater understanding of the needs and some of the problems these vendors and their licensees face. Many great connections were made and we will be announcing some of the partnerships formed from the show in the coming weeks and months!
We also had competition at the show, to win a Fender guitar signed by The Clash guitarist Paul Simonon – part of the 'Giving Back' collection of signed memorabilia by living members of The Clash. To enter competitors had to strike the pose of Paul smashing his guitar recreating the iconic Clash album London Calling! All entries to the competition have been added as NFTs to the Certificate of Authenticity issued by Prove Anything, as part of the guitars provenance story.
We are very pleased to announce that the entry that the Prove Anything team deemed the winning rocker was (a very very happy) Chelsea Rogers – well done Chelsea, we hope you love your guitar!