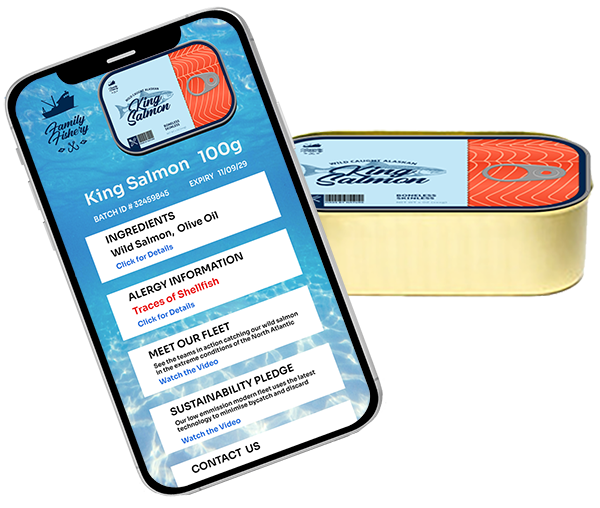 We also bring efficiencies in supply chain management with the use of QR codes and other sensors on the packaging and products our portals can provide real-time data on:
Location
Temperature
Humidity
Retailer / Exporter Interactions
Prove Anything can enable secure and reliable data sharing between different parties involved in the supply chain, from producers to retailers.
This can facilitate faster and more accurate decision-making, reduce administrative costs, and prevent errors or fraud while allowing for real-time updating of ingredients and allergy information in a localised and even personalised way.
Prove Anything's connected packaging and digital product passport toolset is revolutionising processes and customer experience across multiple industries. We are giving these businesses the competitive edge by improving, and proving, their sustainability methods and messaging, while bringing efficiencies that reduce costs and environmental impact. Contact us today to find out more!