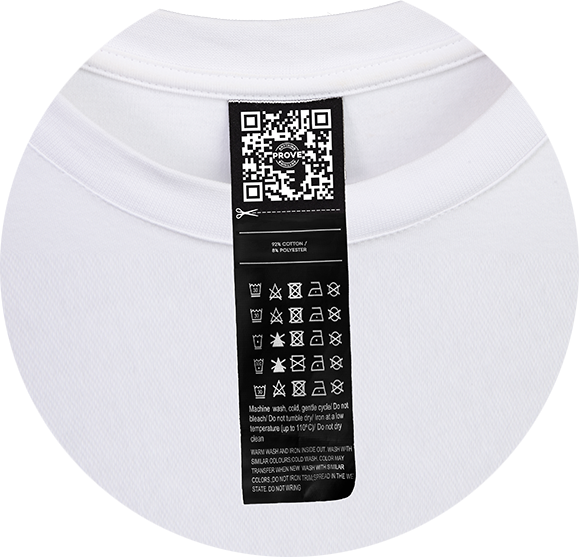 The Prove Anything platform allows you to create QR code tags that can either be sewn in or sit at the top of the label, allowing you minimise other sections, to meet legal compliance. This will encourage users to only cut off 'below the code'.
One resilient QR Code or NFC that links to a dynamic 'product portal' can track, record and display data and information around a specific product, providing a richer, more efficient and cohesive customer service and consumer experience.
Prove Anything's connected packaging and digital product passport toolset is revolutionising processes and customer experience across multiple industries. We are giving these businesses the competitive edge by improving, and proving, their sustainability methods and messaging, while bringing efficiencies that reduce costs and environmental impact. Contact us today to find out more!