Connecting with Authenticity
Your brand's integrity and consumer trust in your product's quality and authenticity has never been more important.
We have seen a huge growth in discount chains, transient online stores and the current explosion of social selling. Digitally proving the item you are selling is real and the retailer or reseller is a trusted partner or party has traditionally been too expensive and complex to do at scale.


Prove Anything has created a toolset to create dynamic Certificates of Authenticity that can sit alongside and integrate with your current paper certificates, QR codes, barcodes or website and gives further utility and structure to any product security or identifiers you currently or plan to use. 
Prove Anything's Certificates of Authenticity use blockchain technologies to create a digital twin that acts as proof of ownership and membership to customers; presented in a way that is simple and easy to adopt, without any of the web3 and blockchain jargon that confuses and alienates consumers.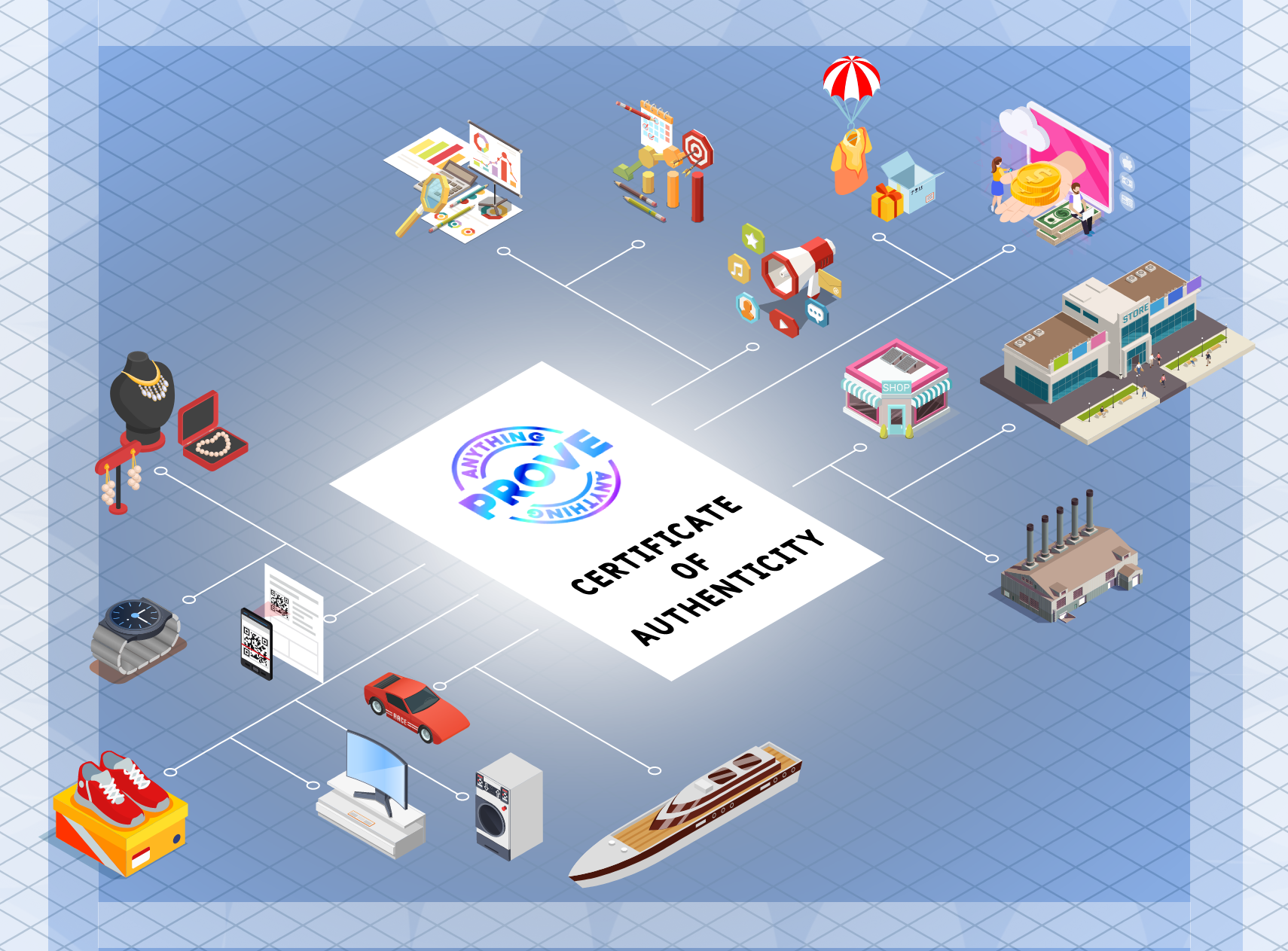 They create a direct data connection from brand to fans and consumers in a way that's never been possible before.  The Certificate of Authenticity acts as a digital bridge to your customer. A single connection creating multiple access points to their preferred communication channels for product information, recalls, marketing and research.
Our groundbreaking Certificates of Authenticity can be used to show provenance and history, allow for resale commission, act as transferable warranties and be used to help streamline insurance processes and prevent fraud. 
We have specialist tools to serve the creative industries allowing for creation of permanent digital records that can be attached to our Certificates of Authenticity that are paired with real world arts, crafts and collectables, to create what we call "Provenance Timelines". These timelines are essentially verified digital stories built around a real world product, asset or piece of art, which are made up of videos, images and documents all indexed on the blockchain.